CELAS LASER PROBES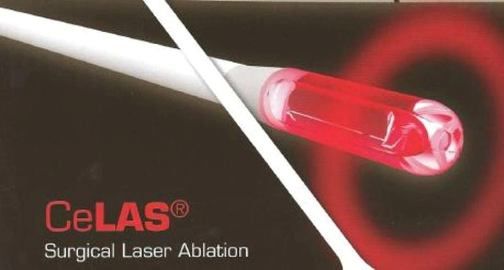 Endovenous laser ablation is a common treatment method used to close varicose veins with high power laser beams. In this method, laser beams into varicose veins are sent using fiber optic laser probes. Radial light emitting laser probes are superior to probes that flat tip fibers, provides optimal treatment and deliver laser beams to the target site without damaging surrounding tissue.
CeLAS Surgical Laser Probes can emit a homogeneous light into a single circle or two homogeneous equally powerful circles according to the application requirements. Problems such as power loss and darkening are not encountered in the probes produced with high quality standards, the laser power is kept low and the laser device is used efficiently.
Compliant with percutaneous endoluminal ablation
Single or double circular (Radial) output according to application requirement
Probe diameter suitable for 6F or 4F catheters
Easy integration with laser device via plug-in method
Ring marks for guiding the application
Sterile packaging for single use
CeLAS Surgical Lase Probes have highest quality characteristics and compatible with CE, ISO 9001 and ISO 13485 certificates and standards.
Please send your inquiries to info@vametmedikal.com